SkyRaider DS10cTEC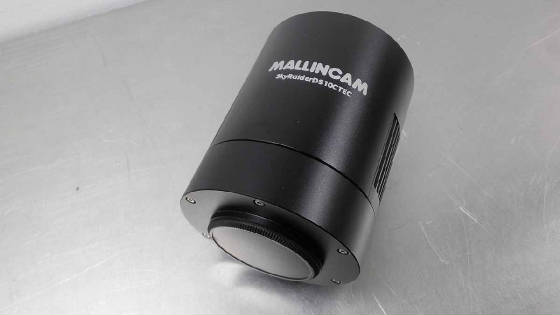 Introducing the new MallinCam DS10cTEC - designed from the ground up to accommodate the most demanding astronomical video imaging applications. Since most CMOS sensors cannot be directly cooled via a cold finger without causing damage and delamination which will ultimately shorten their life, a new cooling system had to be developed. MallinCam developed a unique cooling system that provides no direct physical contact between the Peltier cooler and the sensor. Instead, the Peltier cooler creates a "refrigerator-like" environment that cools the sensor without actually contacting it. This cooling system is unique to MallinCam and not found on other astronomical imaging cameras.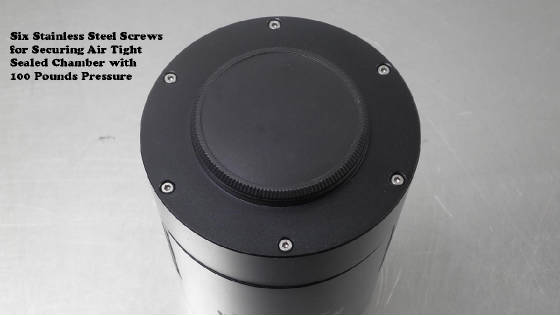 Since the back illuminated IMX294 class 1 CMOS sensor of the MallinCam DS10cTEC is cooled via convection, thermal shock to it and its associated circuitry is reduced. CMOS sensors have other components mounted on the same wafer with the imaging section which do not requires or can be adversely affected by cooling. This includes the digital logic circuitry (interface, timing, processing, output amplifiers, pad rings and associated oscillators), clocks and timing controls, analog signal processing, analog-to-digital converter (which when under cooling from direct cold finger and Peltier results in instability). These parts of the CMOS sensor do not need to be direct cooled from a cold finger application.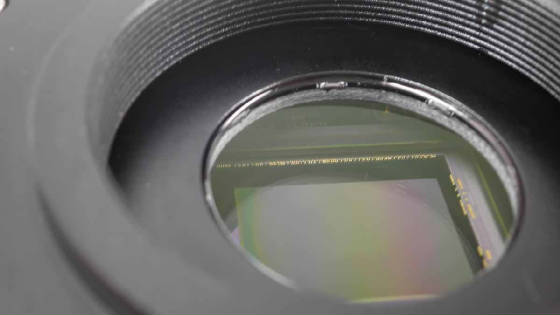 MallinCam has successfully design a working alternative - a cooling chamber called refrigeration cooling - which subjects the CMOS sensor to cooling inside a triple sealed sensor chamber controlled with a heating element mounted around the internal optical window to control and avoid dew formation on the optical window and surroundings.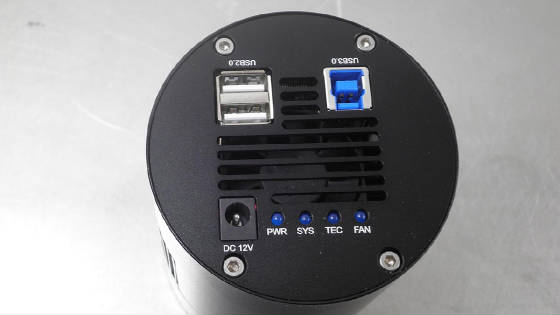 The result of this new technology, the SkyRaider DS10cTEC, will not require a dark frame for live application or imaging in most cases. It is built to laboratory specification, where CNC machining is used throughout to provide the rigid tolerances needed to provide precise component matching. The chamber has six stainless steel screws securing the chamber cover avoid possible air leaks into the chamber.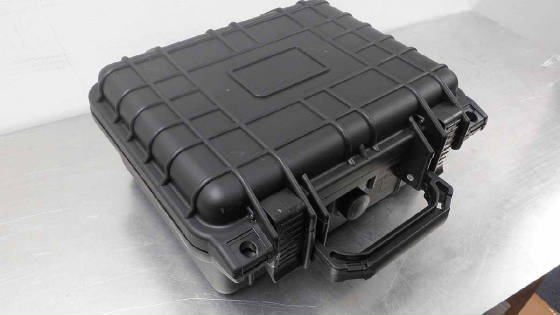 The internal electronics use Grade 1 components with tolerance of 0.5%, a military and aerospace standard. The camera contains 4 gigabits of internal memory to insure the smooth flow of data to the computer. The DS10cTEC also has a built-in USB2 hub that can support a guider or a USB type focuser.


Each camera is subjected to a 24-hour burn-in prior to being ready for shipment to insuring proper operation. It is these details that set MallinCam apart from everyone else.